Live Poetry is Better! 08/29/2014
At a cool new bookstore (if you can believe there's such a thing) in Oak Cliff, a small band of poets has made its home. Once a month, on a  Saturday afternoon, you'll find us there, delivering our best work and sharing old favorites. Poetry on the page is a fine thing, but it belongs more in the air of a public space, calling people together.
If you missed us last month, may this little gallery of photos and videos move you to make it next time:
September 20, 3:00 PM
The Wild Detectives
314 W 8th St.
Oak Cliff, Dallas, Texas
---
Adam Cooper reads "A Traveler's Tale from a Country with No Ground"
---
Amos Hunt reads "Asphalt Pastoral"
---
Tom Farris: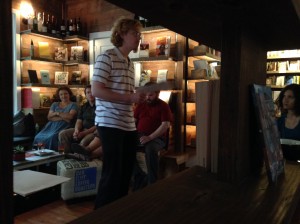 ---
Serena Howe:
---
and Jeremiah Chichester: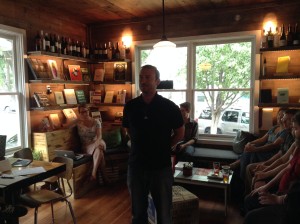 ---
Hope to see you on September 20!